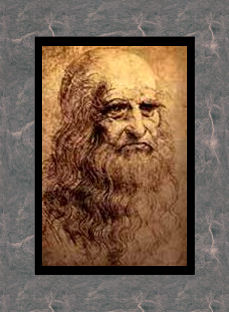 Award of Excellence
' The Leonardo'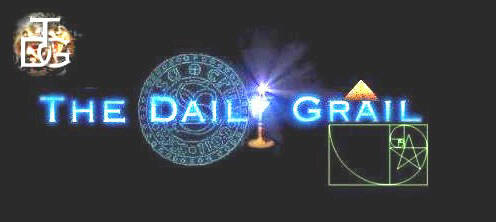 Circular Times is proud to present THE DAILY GRAIL
with the Circular Times Award of Excellence, 'The Leonardo'.
for being the most progressive, well thought, fully innovative, well rounded, news-worthy, intelligent, creative, community oriented, academic, scientific, alternative, spiritual, expressive, polite, articulate, non-commercial, non-political, great contributing posting – really great website. My favorite for all around what ever you are seeking website. If you can't find it there, or be directed from the Grail and its contributors, you're not gonna find it!
5 stars plus and congratulations to Mr. Greg Taylor and the staff of the DAILY GRAIL who do everything from gathering news from all areas of science, archaeology, astronomy, ancient excavations, new technology, biology, medical, environmental, spiritual, eccentric and ALL…..mind blowing…..The DAILY GRAIL should be the local hometown news paper thrown on everyone's doorsteps as in the traditional format. But, hey, now there is cyberspace. The DAILY GRAIL makes a special homepage and even carries online up to date radio shows and events. For the conspiracy minded, there is a little bit of that too, so, yes;
'The Leonardo 'is awarded to THE DAILY GRAIL.
Congratulations to: Mr. Greg Taylor, Rico, Jameske and Kat.

Also, there is SUB ROSA , a new publication online magazine well worth the read for alternative up to date happenings --rivaling to any alternative magazine.....
Honors sent to the staff of SUB ROSA:
Greg Taylor, Mark James Foster, Rico and Adam Scott Miller.
Congratulations for a fine and enthusiastic endeavor and broadminded undertaking.
SUB ROSA is a PDF formatted online mag with many well known authors, unusual articles and tremendous visuals as you will see from the beautiful covers below. All issues are available from the download page at the Sub Rosa website. Just scroll down past the most recent issue.
1 2
3 4
5 6
Mr. Greg Taylor also is a featured new author of,
'The Guide to Dan Brown's The Solomon Key.'

[Dan Brown is author of the Da Vinci Code]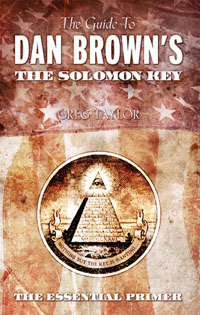 On this site you will read information that is not readily available on this controversial subject unless you go on the search engines. Mr. Greg Taylor is sufficiently supplying a tremendous amount of info that covers details on sub-topics of Masonic Geology, Geometry and Ritualistic behavior of our founding fore-fathers ( USA) and international brotherhoods….. modern news reels on film productions and legal battles of what's up? Ron Howard is into Masonic History? It's all there with a new forum to read and discuss if you choose to do so.
Ok, Enjoy…….
Please note that any and all images or articles posted on www.robertschoch.net , The Official Website of Dr. Robert M. Schoch and Circular Times including and related to Greg Taylor, The Daily Grail and Sub Rosa are protected under International Copyright Statutes. Thank you.
<![if !vml]>

<![endif]>

An International Networking Educational Institute
Intellectual, Scientific and Philosophical Studies
Copyright © 1995, 2005, 2006, 2007
Dr. Colette M. Dowell, N.D.
Angela Praxter - Professional Assistant
Website Design for the previous Official Website of Dr. Robert M. Schoch and Circular Times
and all contents including but not limited to text layout, graphics, any and all images,
including videos are Copyright © of Dr. Colette M. Dowell, 1995-2007